June 29, 2017, 7:30 a.m. – 5 p.m.
Coppertop at Cherokee Hills
5740 Center Rd., Valley View, Ohio 44280
Map
It's the 11th Annual Really Big Show Open at Coppertop Golf Course on June 29th! We join forces with YOU, the fans, to benefit the Greater Cleveland Peace Officers Memorial Society and honor fallen officers protecting us! The Really Big Show Open will support the Cleveland Police Memorial Expansion.
Registration opens at 7:30 a.m. with a 9 a.m. shotgun start. Raffle proceeds and a portion of golfer fees go directly to charity . . . plus, we've got a shotgun shooting golf balls. It's good to be alive!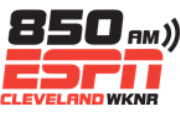 Call 330-225-6122 for more information. Many thanks to ESPN Cleveland Really Big Show host Tony Rizzo and the entire team at Good Karma Brands for their support of our law enforcement over the years.