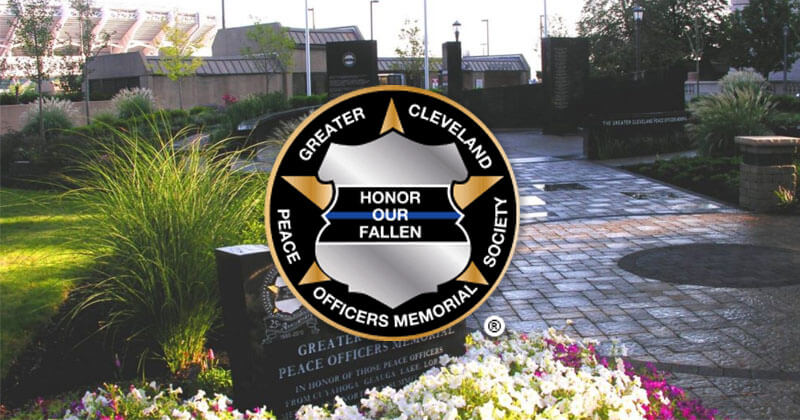 Due to the current COVID-19 pandemic, The Greater Cleveland Peace Officers Memorial Society® Board of Directors has decided to cancel the events of Peace Officers Memorial Week and the Cleveland International Tattoo scheduled for May 15 and 16, 2020. This was a difficult decision, but the Board felt it was necessary to protect the health of all participants and to comply with all directives and guidelines of governmental and health agencies. We want everyone to stay safe and healthy. This is a challenging time in our lives, but we will get through this together.
GCPOMS will still place a wreath at the GCPOMS Memorial, as well as placing markers at the grave sites of each of Our Fallen Heroes. Blue lights will be placed at the Memorial during Peace Officers Memorial Week. Please remember our Fallen by lighting your blue light bulbs from last year during Police Week. "Keeping the Promise to Never Forget Our Fallen Heroes."
Your continued support is important to GCPOMS and is greatly appreciated.
As a reminder, if you have made reservations at the Downtown Double Tree Hotel, remember to cancel them at this time by calling the hotel at 216-241-5100.