Greater Cleveland Peace Officers Memorial Society™

Get your tickets now for the Cleveland International Tattoo! The Greater Cleveland Peace Officers Memorial Society™ is proud to present the Cleveland International Tattoo May 18, 2019. Stand with us as we honor our fallen heroes at the Music Hall at the Cleveland Public Auditorium.
Register for the Police Fellowship Rib Roast (May 17, 2019)
The Cleveland Police Patrolman's Association and the Chicago Police Emerald Society are sponsoring this tasty annual event on this year for Police Week and the Greater Cleveland Peace Officers Memorial Society™'s annual commemoration week activities! Join us Friday, May 17, 2019 from 6-8pm for a half or full slab dinner!
Shop for GCPOMS Merchandise
We invite you to shop our online products. With your purchase, you are supporting the operation of this organization whose purpose is to honor fallen officers. This website features selected memorial merchandise. All memorial merchandise will be available at certain GCPOMS Merchandise Sales.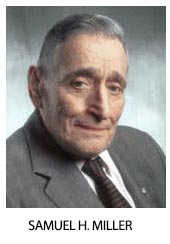 Remembering Sam Miller
It is with great sadness to announce the passing of Samuel H. Miller.
Sam Miller wholeheartedly offered his support and was instrumental in our dream becoming a reality when the Greater Cleveland Peace Officers Memorial was dedicated on May 14, 1993. He continued to be one of the major reasons the Memorial was built and maintained in the condition that is reflective of the respect and honor due to our fallen heroes. Sam was a friend to all law enforcement and survivors. He will be missed. Sam was 97 years old.
Nov-Dec 2018 GCPOMS Newsletter - "The Epitaph"
Keeping The Promise... to never forget our fallen heroes.™
Honoring the service of fallen peace officers, ensuring that they are never forgotten and providing assistance and emotional support to their families. We serve Cuyahoga, Lake, Lorain, Geauga, Medina and Northern Summit counties.
---