Greater Cleveland Peace Officers Memorial Society®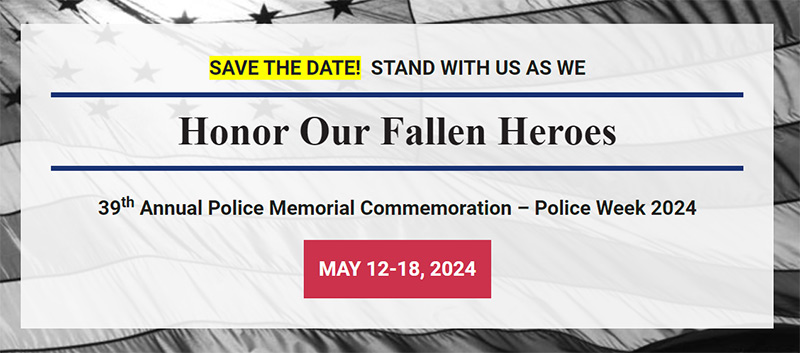 We invite you to keep the promise to remember our fallen heroes in this issue of The Epitaph.
Cleveland Police Collectors Show Makes Comeback
The Cleveland Police Collectors Show is back! New host Tony Gorsek welcomed 122 collectors and 37 tableholders and assistants to the comeback show on May 20 during Greater Cleveland Peace Officers Commemoration Week.
The Greater Cleveland Peace Officers Memorial Remains Unscathed Amidst Downtown Storm
Unaffected by a recent severe storm in downtown Cleveland, the Greater Cleveland Peace Officers Memorial stands resilient.
COPS Ride - Thank you all!
Thank you to those who participated and especially to John Kiki's and COPS Ride for a wonderful event and for their continued support of GCPOMS.
Put your order in now for GCPOMS merchandise!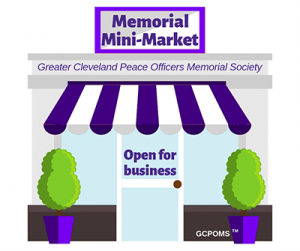 We invite you to shop our online products. With your purchase, you are supporting the operation of this organization whose purpose is to honor fallen officers. This website features selected memorial merchandise. All memorial merchandise will be available at certain GCPOMS Merchandise Sales.
New Benefit for Members
Through a partnership with American Income Life Insurance Company, an AD&D benefit and other no-cost offers are being provided to all members of Greater Cleveland Peace Officers Memorial Society.
Watch the Virtual Commemoration
Hello friends -
We invite you to watch this video of our commemoration ceremony from Friday, May 15 at 9 a.m., when the Greater Cleveland Peace Officers Memorial Society read the names of fallen officers. Every year during Police Week the Society holds a ceremony at the Memorial to honor the memory of those officers who have lost their lives in the line of duty.
Keeping The Promise... to never forget our fallen heroes.®
Honoring the service of fallen peace officers, ensuring that they are never forgotten and providing assistance and emotional support to their families. We serve Cuyahoga, Lake, Lorain, Geauga, Medina and Northern Summit counties.
=