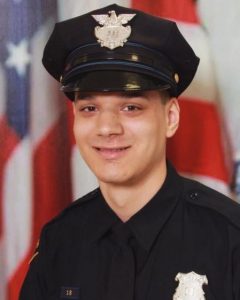 END OF WATCH:  December 31, 2021
Cleveland Division of Police
Shane was walking to his car at an apartment complex near the Kamm's Corner area on the Westside of Cleveland. When he was approached by a subject who had pulled a gun trying to carjack Shane. Shane, using his police training tried to stop the carjacking but was fatally shot. The carjacker took Shane's car keys and drove off and apprehended later that evening.
Shane was a two year veteran assigned to the 5th district in Cleveland. He was 25 years old.