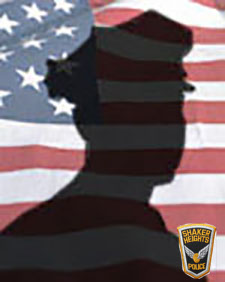 END OF WATCH: May 24, 1926
Shaker Heights Police Department
Age: 50
Patrolman George Buttermore was instantly killed and Patrolman Albert Schley seriously injured when their motorcycle and side car struck a curbstone at Torrington Road and S. Woodland.
Schley, who was driving, swerved to avoid hitting a truck. Buttermore was thrown out, at which time his head struck the pavement. Schley was taken to Mt. Sinai Hospital. No other information was available from local papers and police reports.
George Buttermore was survived by his wife Ellen and a son Charles.
George Buttermore's name is inscribed on the National Law Enforcement Officers Memorial Wall in Washington D.C. Panel 37, W -18.
By Norman Drew, Greater Cleveland Peace Officers Memorial Society