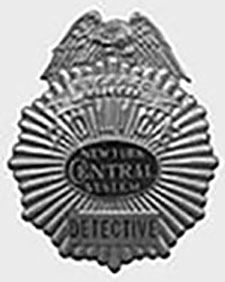 END OF WATCH: July 12, 1920
New York Central Railroad Department
Age 36
Whiskey Island is a peninsula at the north mouth of the Cuyahoga River at Lake Erie in Cleveland, Ohio. Configured in 1827 when the river's mouth was moved to its present location, it is one mile long and one third mile at it's widest. It was the first piece of solid land amid the swamps lining the river one-quarter mile down the Cuyahoga when Moses Cleveland visited the area in 1796, and is named after a distillery that was built on the site in the 1830s.
In the early days, there were streets and residents, including thirteen saloons and Cleveland's second hospital. After the residents left, manufacturing plants and docks were constructed and Whiskey Island was left largely to the railroads and ore docks. The New York Central Railroad ran its northern division through Whiskey Island, stopping to ferry passengers across the Cuyahoga River.
Cook was born on December 10, 1883 in Cleveland, Ohio.
On July 12th, 1920 in the early morning on Whiskey Island, Cook was working in the area belonging to New York Central Rail Road. He was patrolling near the ore docks and railroad yards when he was shot and killed by one of two men he was attempting to search and question, believing that they were boxcar robbers.
Immediately, scores of police and railroad detectives surrounded Whiskey Island in the area around the ore docks and railroad yards hoping to capture the murderer of Cook. They were subsequently apprehended.
Cook was 36 years old, and single at the time of his death. Services were held on Wednesday, July 14, 1920. Detective Thomas Cook was laid to rest at Lake View Cemetery in Cleveland, Ohio.
By: Frank DeAngelo