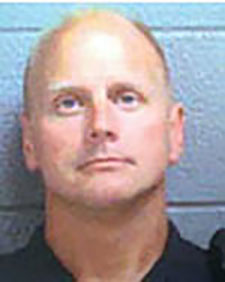 END OF WATCH: March 15, 2010
Elyria Police Department
Age: 43 | Badge #177 | Tour of Duty: 15 years
Incident Details
Cause of Death: Gunfire
Date of Incident: Monday, March 15, 2010
Weapon Used: Gun; Unknown type
Suspect Info: Shot and killed
Patrolman James Kerstetter was shot and killed after responding to a call at a home on 18th Street. A mother had called 911 to report that a neighbor had exposed himself to her child and kicked in a window in her home.
The suspect opened fire on officers after they located him at his residence, wounding Patrolman Kerstetter. Other officers returned fire and killed the suspect. Officer Kerstetter was transported to EMH Regional Medical Center where he was pronounced dead.
Patrolman Kerstetter had served with the Elyria Police Department for 15 years and had previously served with the Lorain County Sheriff's Office. Patrolman Kerstetter is survived by his wife and three daughters.

Agency Contact Information
Elyria Police Department
18 West Ave.
Elyria, OH 44035
Phone: (440) 322-1926
Please contact the Elyria Police Department for funeral arrangements or for survivor benefit fund information.