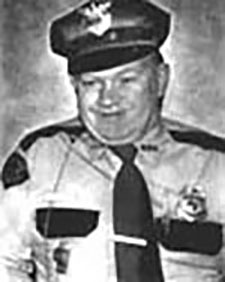 END OF WATCH:  December 31, 1976
Willowick Police Department
Age: 53
On December 31, 1976, while directing New Year's Eve church service traffic, Captain Maxin was struck and killed by an auto in front of St. Mary Magdalene Church in Willowick. After questioning the driver of the car, Willowick Police did not hold him. Captain Maxin, was a member of the church and always volunteered his traffic duties to the church.
Captain Maxin worked full-time for the Penn Central Railroad for twenty-seven years. He was survived by his wife May, three daughters, Mrs. Evelyn Hrovat, Catherine, and Joann, and son, Andrew.
George Maxin's name is inscribed on the National Law Enforcement Officers Memorial Wall, Washington, D.C. panel 43, west wall, line 8.
By: Norm Drew, Greater Cleveland Peace Officers Memorial Society