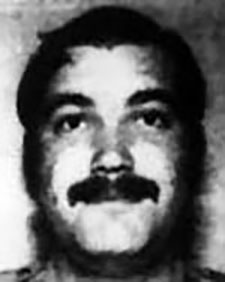 END OF WATCH:  January 11, 1973
Cleveland Police Department
Age: 27
On January 11, 1973, East Cleveland Patrolman Richard T. Miller was operating his police cruiser in the area of Emily and Fay when he attempted to stop an auto for a traffic violation.
The auto contained five males. When the car stopped, all five males fled on foot. Patrolman Miller chased one of the males, later identified as John "Doc" Roberts. A struggle ensued and the suspect punched the officer, knocking him to the ground. The suspect then pulled a handgun from his waistband and fired one round, striking the officer in the chest. Before succumbing, Officer Miller fired several shots at the fleeing suspect striking him at least twice. Officer Miller was pronounced dead at 1:35 pm.
Within minutes, Cleveland police joined the search for the suspects. Patrolmen Robert Anthony and Jerald Zarlenga of Cleveland arrested the first suspect. Two others were recognized when they doubled back by East Cleveland Patrolman Earl Lefferts, the first officer on the scene at the time of the shooting. The fourth was arrested by Cleveland police at 7:00 pm that evening.
A two-state, all-points bulletin was broadcast for the arrest of 26 year old, John D. Roberts. Approximately one week later, Roberts walked from a house trailer near Pikeville, Tennessee and surrendered to FBI agents and state and county police. When he was arrested, the suspect had a gunshot wound in each thigh and one in his left arm. John Roberts was charged and convicted of First Degree Murder and sentenced to life imprisonment.
Officer Miller was a graduate of Parma High School and served in Vietnam. He was survived by his wife, Linda Pawlus.
Richard Miller's name is inscribed on the National Law Enforcement Officers Memorial Wall, Washington, D.C. panel 54, west wall, line 4.
By: Ptl. Ronald Hubbard & Florence Johnson, Exec Asst. East Cleveland Police Dept.