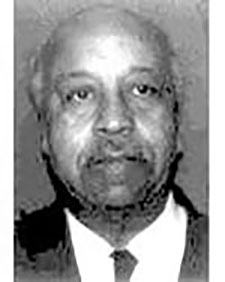 END OF WATCH:  July 3, 1975
Cleveland Police Department
Patrolman Murray, a thirty-two year veteran of the police department, was off duty at 11:45 p.m., July 2, 1975, when he stopped at the Spaghetti Inn at 6922 Wade Park to visit the owner, Gilbert Kelley. Murray had just arrived when the side door opened and the two Kaiser brothers entered with weapons drawn announcing a stick up.
Murray exchanged shots with the robbers and staggered towards the front door and dropped dead. The robbery was aborted with one brother assisting the other to their car.
A short time later Ernest Kaiser was found in the parking lot of Mt. Sinai Hospital by an attendant. He was pronounced dead at 2:30 a.m. on July 3, 1975, killed by Patrolman Murray's gunshots.
Several hours later, Ernest's brother, Larry was arrested while at his girlfriends home on W. 6th Place. On October 23, 1975, Larry Kaiser was found guilty of aggravated murder and robbery and was sentenced to death.
Edward Murray's name is inscribed on the National Law Enforcement Officers Memorial Wall, Washington, D.C. panel 4, west wall, line 15.
By: Det. James T. Farmer, Cleveland Police Dept.