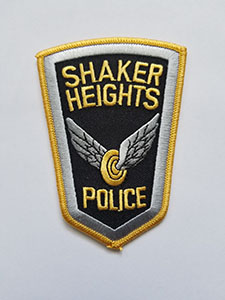 Shaker Heights Police Department
End of Watch, Sunday, August 27, 1916
Deputy Marshal Harry Sayle was shot and killed as he was chasing three boys through a wooded area near Buckeye and Center roads.
One of the boys had just sent a .22 caliber rifle bullet through the windshield of a passing motorist. All three were apprehended minutes later. It was first thought that the boys shot Patrolman Sayle. They admitted shooting at the motorist but denied shooting Deputy Marshal Sayle. Evidence pointed to a fourth subject who shot Deputy Sayle from ambush four times with a .32 caliber pistol.
Deputy Marshal Sayle is buried at Highland Park Cemetery in Highland Hills, Ohio. He is survived by his two great cousins William and Robert Sayle.