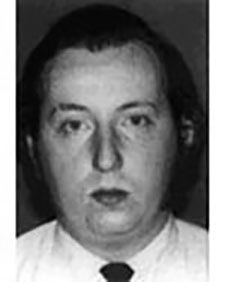 END OF WATCH: July 3, 1980
Cleveland Police Department
Age: 29 | Badge# 410
Desmond Sherry was a good policeman. He and his partner, Philip Smith were awarded the Medal of Valor from the Rotary Club for rescuing a motorist from a burning car. His fellow officers and his boss said he was a good police officer, too, a true telling tribute for a police officer. A policeman's peers are his most knowledgeable, and therefore, his toughest judges.
On July 3, 1980, at 2:15 am, Detective Sherry observed a robbery in progress while passing through the area of East 66th and Euclid on his way home after a tour of duty at the Sixth District. Officer Sherry did what every good policeman does and stopped to investigate. Four juveniles quickly approached Sherry's car. One of the juveniles pulled a .32 caliber handgun and shot Sherry fatally in the face, then took his badge case.
On July 3, 1980, the Cleveland Police Department lost a good policeman. Detective Desmond Sherry became the ninety-second Cleveland Police Officer to be killed in the line of duty.
After a long, complicated investigation, two juveniles were brought to trial and convicted of the brutal murder and robbery of Desmond Sherry.
Desmond Sherry's name is inscribed on the National Law Enforcement Officers Memorial Wall, Washington, D.C. panel 51, west wall, line 12.
By: P.O. Brian Miller, Cleveland Police Dept.