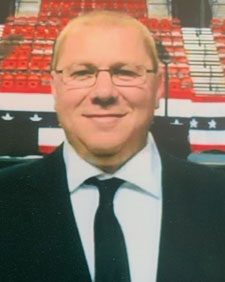 END OF WATCH:  September 3, 2020
Cleveland Division of Police
Detective Skernivitz was shot and killed at about 10:00pm in the area of West 65th Street and Storer Avenue on Cleveland's west side. He was working an undercover detail as part of a federal task force supporting Operation Legend.
An informant who was with Detective Skernivitz was also killed when three subjects attempted to rob them and fired multiple gunshots at the vehicle. The three subjects were later arrested. Detective Skernivitz he joined the Cleveland Division of Police in 1998.
He was assigned to the Gang Impact Unit and the FBI's Violent Crimes Task Force.
Detective Skernivitz is survived by his wife and three children.