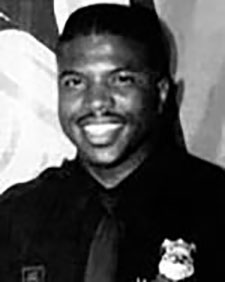 END OF WATCH: April 15, 1998
Cleveland Police Department
David Smith began his career with the City of Cleveland on June 1, 1993.
On April 15, 1998 after exiting a nightclub, off duty officer David Smith was confronted by a suspect brandishing a .44 caliber hand gun. At the time, Officer Smith was accompanying a civilian who ran for cover while Smith drew his service weapon. The suspect fatally shot Officer Smith before he could take action.
Officer Smith was a devoted father and public servant.
David Smith was survived by his two children, David Smith, Jr. and Louis Smith.