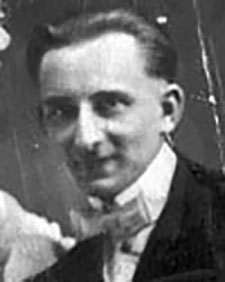 END OF WATCH: September 13, 1928
Cleveland Police Department
Age: 32
In 1924 Anthony Wieczorek was appointed to the Cleveland Police Department and served in the Roaring Third, Traffic Duty, and in the Sixth District.
In 1928, Police sought Paul Jaworski, a bandit and killer-at-large. Jaworski admitted to killing at least twenty-six or more people.
On September 13, 1928, A man recognizing Jaworski, called the East 55th-Broadway Precinct advising Jaworski was in the restaurant at 518 Fleet Avenue. 5 patrolmen were dispatched and approached the restaurant with holstered guns as they did not want to incite a shooting match where innocent bystanders might get hurt. Jaworski opened fire, shooting Patrolmen Wieczorek, Effinger and innocent bystanders at close range. The escaping Jaworski was also shot and was later arrested in a house on Chambers Avenue.
Wieczorek sustained 4 gunshot wounds and died after arriving at St. Alexis Hospital.
Anthony Wieczorek's name is inscribed on the National Law Enforcement Officers Memorial Wall, Washington, D.C. panel 45, west wall, line 16.
By Brigid Stefan, Greater Cleveland Peace Officers Memorial Society