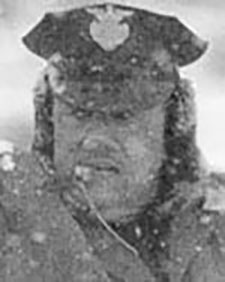 END OF WATCH: November 7, 1989
North Olmsted Police Department
Age: 62
On August 31, 1984, Aubrey C. Williams was appointed an auxiliary police officer to the North Olmsted Police Department. As with most departments, auxiliary police officers volunteer their services. Aubrey accepted any assignment given to him and filled the position efficiently.
On Election Day November 7, 1989, a member of the Board of Election contacted the North Olmsted Police Department requesting a policeman be assigned to direct direct traffic at a polling station on Clague Road. There were no North Olmsted Policemen available for this detail at which time Auxiliary Aubrey Williams was contacted. He readily agreed to the assignment and reported to the location.
The day was rather dismal with poor visibility. About 1 1/2 hours into the detail, Auxiliary Aubrey was hit by a car and severely injured. He died enoute to the hospital.
Aubrey Williams' name is inscribed on the National Law Enforcement Officers Memorial Wall, Washington, D.C. panel 44, west wall, line 5.
By: Briged Stefan, Greater Cleveland Peace Officers Memorial Society