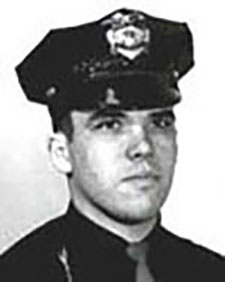 END OF WATCH:  March 10, 1971
Oberlin Police Department
Age: 25
March 10, 1971, Officer Woodall was in area of the Oberlin Reservoir when Woodall's cruiser ran off the icy road and slid broadside into a tree. Dispatch lost contact with Woodall at 5:10 am, while he was on patrol. After a five minute wait, three cruisers were dispatched to search for him. At 6:23 am, officers located Woodall and his vehicle. Woodall was pronounced dead on arrival at Allen Memorial Hospital.
City Manager, Edward Smith said, "Wood's gone, and there are feelings of regret, shock, remorse and concern. Robert certainly performed his duties conscientiously. He was a good officer." His fellow officers further described him as brilliant and aggressive.
At the time of his appointment, Woodall said, "I have been looking forward to this for a long time and intend to make police work my career." Officer Woodall was only a few hours short of graduating from Oberlin College with a degree in chemistry.
Robert Woodall was survived by his wife, Christine, his father, a sister, and his grandmother.
Robert Woodall's name is inscribed on the National Law Enforcement Officers Memorial Wall, Washington, D.C. panel 51, west wall, line 8.
By Norm Drew, Greater Cleveland Peace Officers Memorial Society