Greater Cleveland Peace Officers Memorial Society
Keeping The Promise... to never forget our fallen heroes.
Honoring the service of fallen peace officers, ensuring that they are never forgotten and providing assistance and emotional support to their families. We serve Cuyahoga, Lake, Lorain, Geauga, Medina and Northern Summit counties.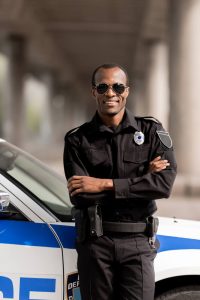 National Law Enforcement Appreciation Day Jan. 9, 2019
A warm thanks to law enforcement on this day of recognition: National Law Enforcement Appreciation Day! #LEAD #lawenforcement
Remembering Barbara Kovacic
We are sorry about the sad news of Barbara Kovacic's passing, and are spreading the word for those in the community who would like to attend her funeral.
In the early morning hours of December 28, Barbara Kovacic (nee Ward) quietly slipped away after battling ALS for over six months. Barbara is reunited with her husband of almost 67 years, Edward P. Kovacic, who passed away on September 30, 2018.
Visitation Sunday Jan. 6, 2019, 3 - 7pm at Holick Craciun Funeral Home 23040 Center Ridge Rd. Westlake. Funeral Mass Monday at 10am at St. Mary of the Falls Catholic Church 25615 Bagley Rd. Olmsted Falls. Interment Sunset Memorial Park Cemetery. Online condolences at www.holickcraciunfuneralhome.com.
July-Aug 2018 GCPOMS Newsletter - "The Epitaph"
We invite you to read the Jul-Aug 2018 issue of The Epitaph, the official newsletter of the Greater Cleveland Peace Officers Memorial Society.
Help Support the Police Memorial Expansion

The Greater Cleveland Peace Officers Memorial Society began with the donations of many corporations, banks, financial institutions and individuals from the Greater Cleveland area. Now we are in need to raise money to expand the memorial and add officers not yet listed on the memorial, but who died in the line of duty. Two additional pillars will be added in order to create the space to include these fallen heroes, and will allow space for those who we know will need to be added for police fatalities in the future.
We need to raise $200,000 to upgrade the Memorial and add the names of those officers. We are appealing to you to contribute generously to the expansion.
Support the memorial expansion by sponsoring a commemorative paver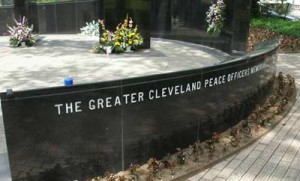 Show your support for the Greater Cleveland Peace Officers Memorial Society by sponsoring a Commemorative Paver brick for placement in the pathways at the Greater Cleveland Peace Officers memorial. This is a permanent tribute that offers the opportunity to show your family's or company's support to our fallen officers.
---